27. septembar 2011. god.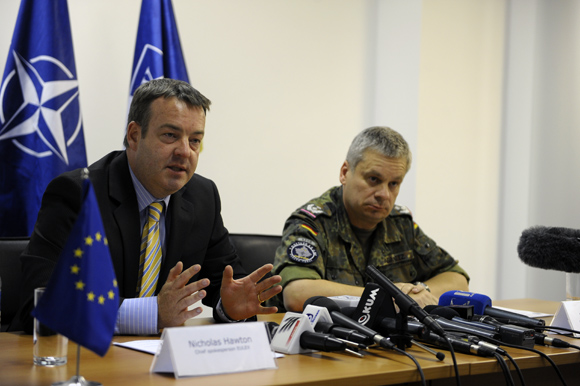 "EULEX and KFOR are present at the Gates at Jarinjë/Jarinje and Bernjak/Brnjak in order to enforce the rule of law. Violence against KFOR or EULEX is not acceptable. It is important that everyone shows restraint and acts responsibly," said Nicholas Hawton, Chief Spokesperson for EULEX, adding that EULEX is assessing the circumstances of the violence with a view to launching an investigation into what happened.
Earlier today, the EU has expressed its full support for the efforts of KFOR and EULEX to defuse the situation. The EU has also called for the immediate removal of barricades as they restrict the freedom of movement.


Natrag