27. februar 2014. god.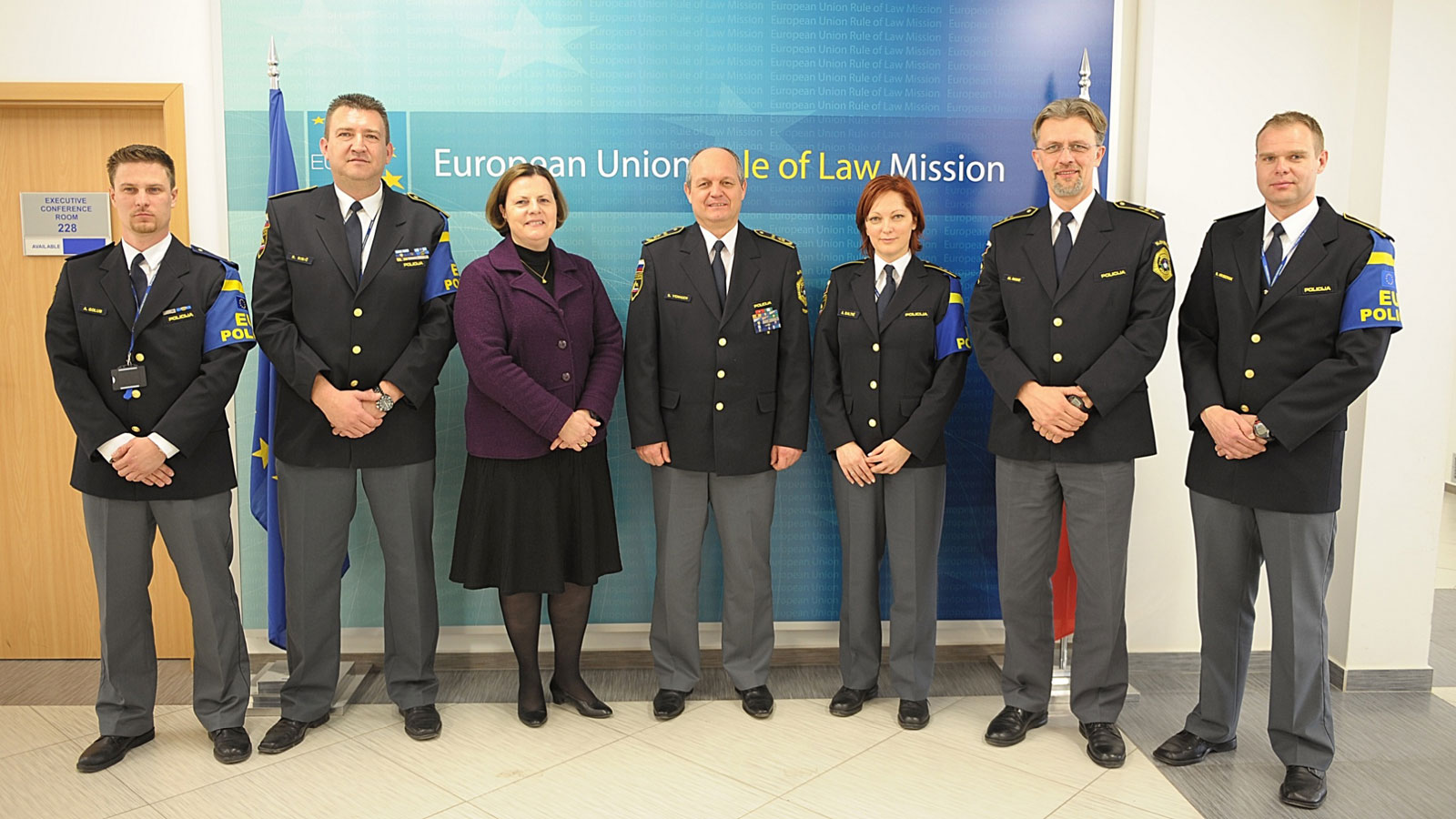 Police General Director of the Republic of Slovenia, Mr. Stanislav Veniger and his delegation visited EULEX Headquarters in Prishtina/Prština on 27 February 2014.

The delegations was welcomed by the Deputy Head of Mission, Joëlle Vachter. During the meeting Deputy Head of the Mission gave a general presentation on the mission's current state and the challenges ahead.
Natrag