20 November 2017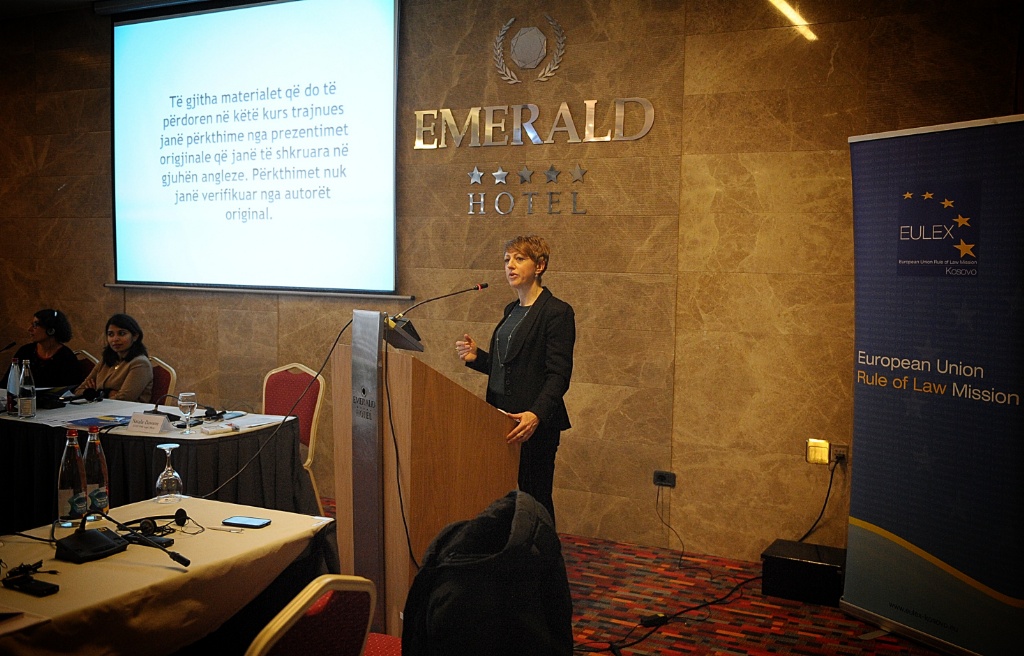 Whilst the mission naturally focusses greatly on being politically correct, it must also remember the importance of being legally correct. The EULEX mission staff includes many legal experts working within the numerous pillars of the justice system. To emphasize the importance of being accurate and precise in legal writing, a EULEX prosecution Legal Officer, Natalie Dawson, devised a programme for Kosovo Prosecution legal officers and professional associates, teaming up with two experts from the International Criminal Court, to deliver training to enhance the capacity of these key professionals to take on a greater amount of legal drafting, delegated by Prosecutors. This is intended to make life easier for both parties – legal officers get greater expertise in their daily tasks, and the Prosecutors get more time in the court room.

Project Manager, Natalie Dawson, explains that "As EULEX gradually hands over criminal cases to Kosovo prosecution offices, this type of training is crucial to enhance the skills of all key professionals working in those offices, to make the transition as smooth as possible."

This type of expertise offered by our Mission is highly appreciated by local counterparts. In fact, this is the first time that EULEX has targeted this crucial group of professionals for training. The participants are not shy in sharing their appreciation of the learning experience, which will make the challenges ahead much easier.

Thus, Ms Gentiana Mustafa, legal officer at the Basic Prosecutors Office in Gjilan/Gnjilane, highlights that: "Experience is the main pillar for excellent skills in legal provisions writing. This training will undoubtedly serve as additional help in my legal drafting writing techniques and will also give me an EU perspective of how it is done."

Ultimately, delivering high quality motions and decisions, within a reasonable time frame, promotes the administration and interests of justice, as well as a more productive environment for all parties involved in this complex process and mechanism of legal drafting. It is a win-win situation for all. Here's to being legally correct.

Back