More from Multimedia ...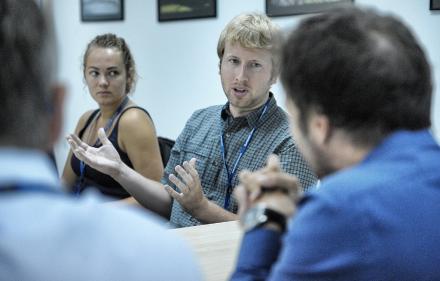 Today, EULEX was visited by students from Ohio for a series of lectures by EULEX officials, as part of a summer training program organized through collaboration between the online news agency, KosovaLive, and Miami University.
EULEX experts from the EULEX International Police Cooperation Unit, together with three Kosovo Police liaison officers from International Law Enforcement Coordination Unit, ILECU, are participating in the three day study visit to the EUROPOL HQ in The Hague.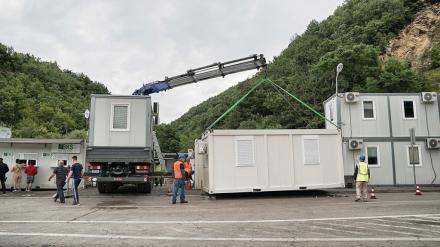 Yesterday, as part of the EU facilitated Dialogue, EULEX donated two containers for use at Common Crossing Point Končulj /Dheu i Bardhë in order to improve the facilitation of commercial freight traffic.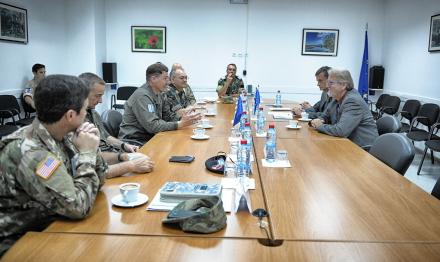 Today, EULEX provided a briefing to the KFOR Command Group and Key Leaders of KFOR as part of KFOR's 'key leader training', where senior and supporting leadership of KFOR conduct theatre orientation and familiarisation with the different international organisations in Kosovo prior to commencing their tour of duty.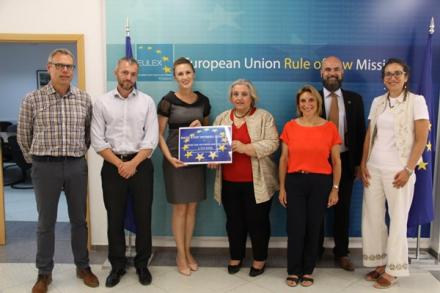 Today, the EULEX Head of Mission Ms. Alexandra Papadopoulou handed over the donation collected by EULEX staff members for Action for Mothers and Children charity.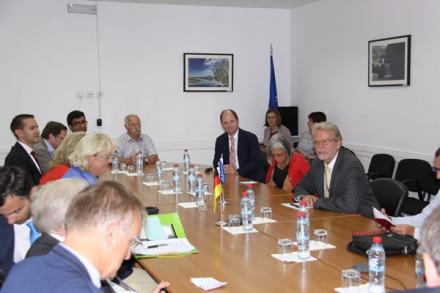 A delegation of the State Parliament of Bavaria, Germany visited EULEX Kosovo...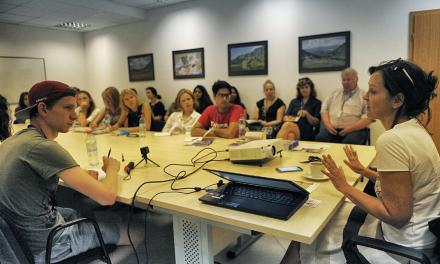 Today, a group of twenty five students from the International Relations Department, Amsterdam University College, visited EULEX as part of their research trip to Kosovo.