More from Multimedia ...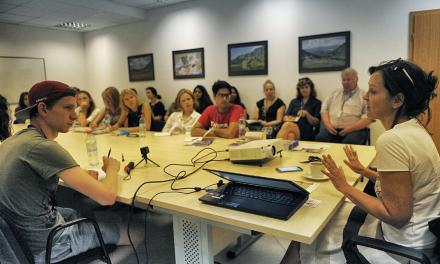 Today, a group of twenty five students from the International Relations Department, Amsterdam University College, visited EULEX as part of their research trip to Kosovo.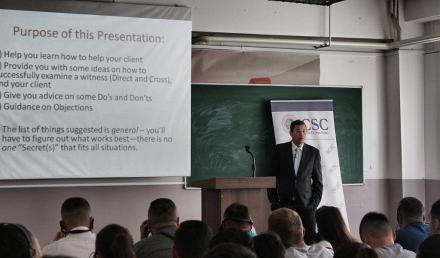 Peja, June 8, 2017 – Students with the Demand for Justice (D4J) Legal Clinic Program at the University of Peja had an excellent opportunity to learn from the extensive international experience of EULEX Prosecutor Drew Engel (U.S.).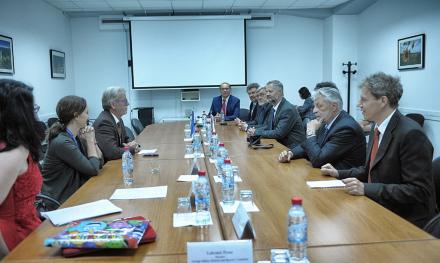 Yesterday, EULEX Deputy Head of Mission, Bernd Thran, met the representatives of the Committee on European Union Affairs and the Committee of Foreign Affairs, Defense and Security of the Senate of the Parliament of the Czech Republic.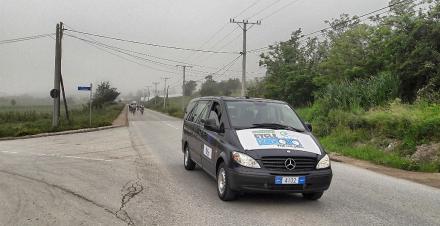 Cycle Kosovo for Children completed its fourth annual tour around Kosovo, which has been organised by local cyclists and the Action for Mothers and Children charity, with the support of EULEX and other international and local organisations.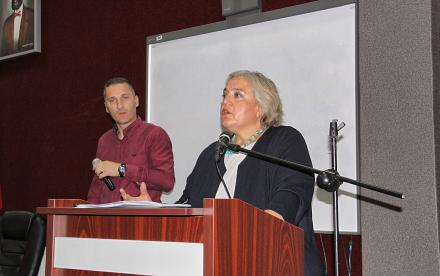 The EULEX Head of Mission, Ms Alexandra Papadopoulou, spoke yesterday at the University "Ukshin Hoti" of Prizren, Faculty of Law and Economics, about the rule of law in Kosovo. Building upon the 2017 EU Teach-a-Day "Education" theme...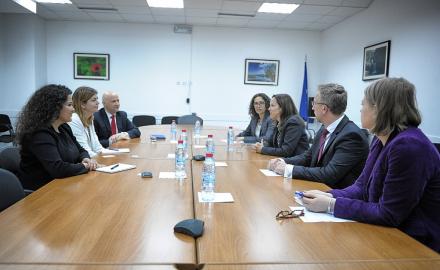 Yesterday, members of an assessment team from the U.S. Department of State in Washington, DC visited EULEX to identify the Rule of Law Assistance priorities for Kosovo. The members of the International Narcotics and Law Enforcement Bureau (INL) team met with the EULEX Heads of the Executive and Strengthening Divisions to discuss the current status of Kosovo's Justice Sector...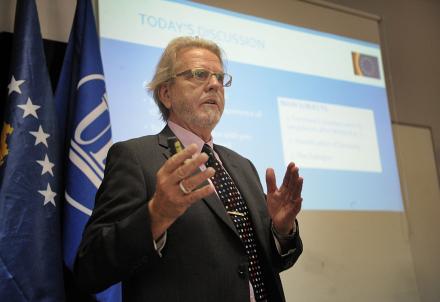 16 May 2017 – Today, the Deputy Head of EULEX Kosovo, Bernd Thran, gave a lecture on Germany's European experiences at the University for Business and Technology (UBT) in Pristina.