More from Multimedia ...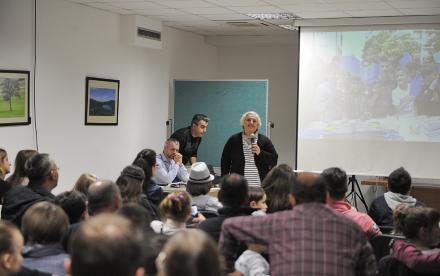 Today, the Head of Mission welcomed EULEX employees' loved ones during the first ever 'Bring Your Loved Ones to Work Day,' organized by the Recreational Advisory Board (RAB), a volunteer group of EULEX staff members.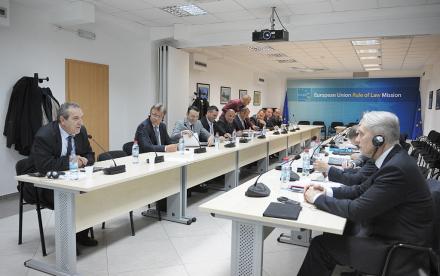 Today, EULEX hosted a conference with senior members of Kosovo institutions and other international organisations to identify opportunities for cooperation to combat firearms trafficking. The conference, which was jointly organized by EULEX and Europol, was attended by senior members of the Slovenian Police and the Kosovo Police where they discussed the technical aspects of firearms trafficking.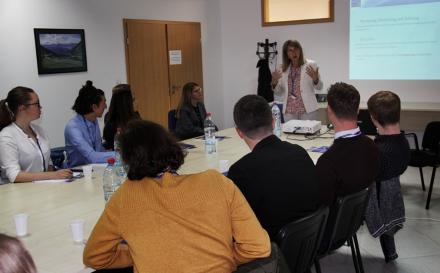 Yesterday, a group of fifteen MA students from the Student Association for Foreign Affairs of Linköping University visited EULEX. Dragana Nikolic-Solomon, Head of PPIO, Liudas Kolesinskas, Political Advisor, and Lina Andeer, International Gender Advisor, spoke with the students about the Strengthening and Executive functions within the Mission.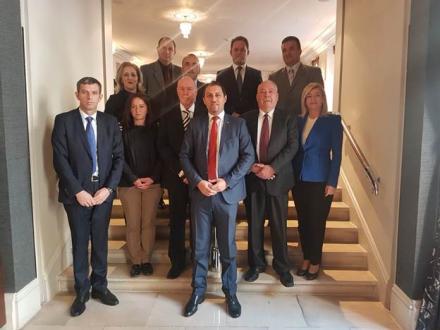 Between the 27th and 31st March, a Study Visit to the UK was organised by EULEX in partnership with the UK Customs International Liaison Office and the U.S. Department of State - Export Control and Related Border Security Program (EXBS), who sponsored the visit. The Study Visit to UK Law Enforcement and Intelligence Agencies responsible for Border Security was targeted at developing Kosovo Border Management and in particular, the National Centre for Border Management (NCBM).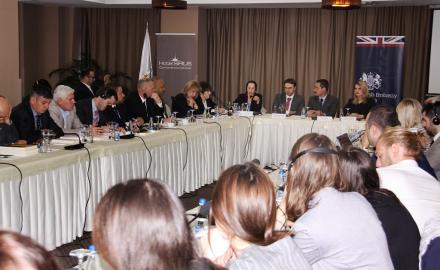 The Humanitarian Law Centre in Kosovo published its 2016 Annual Report on War Crimes and Ethnically and Politically Motivated Crimes in Kosovo. The report was presented during a round table discussion, with the participation of the Minister of Justice, the British Ambassador to Kosovo, the Head of SPRK, and the Kosovo Judicial Council.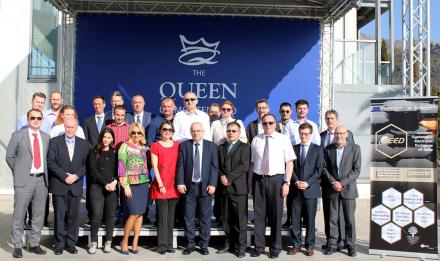 EULEX experts Alan Wilson and Luca Zonta from the Advisory Unit on Police and Border Matters participated in the 1st Regional Meeting of the SEED Maintenance and Development Project and SEED-CEFTA Joint Workshop 22-23 March in Montenegro. The Systematic Electronic Exchange of Data (SEED) is a project that serves to enhance the administrative capacity of the beneficiaries in the exchange of information with other regional Law Enforcement Agencies.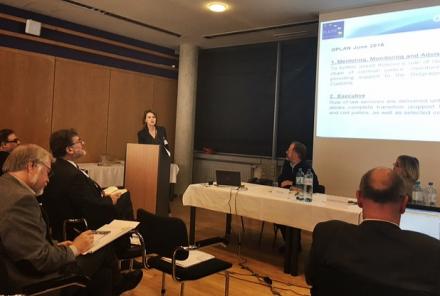 Marianne Fennema, Head of Legal Office and Human Rights in EULEX, spoke yesterday about EULEX's mandate at the University of Graz. The conference on 'New Challenges for the Internal and External Security Policy of the EU' and was attended by students, diplomats and academics working in this field.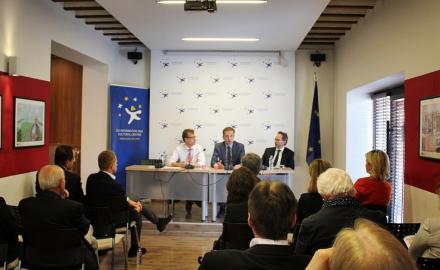 EULEX, together with the EU Office, briefed an economic mission from Austria, composed of representatives from the Austrian Ministry of Economy, Austrian Chamber of Commerce and Austrian companies, during their visit to Kosovo.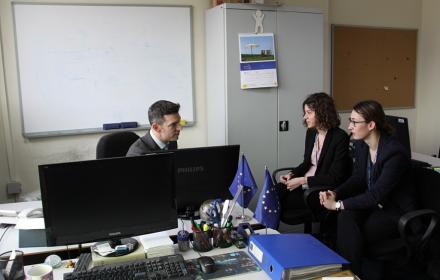 Two students, Alexia Cussac and Myrtis Vinas-Roudieres, from the 'Ecole Nationale de la Magistrature' in France visited EULEX's Police HQ (PHQ) and the Palace of Justice. While at PHQ, they spoke with the Legal Officer, Marc Meslin, who works in the Office of the Chief EULEX Prosecutor.