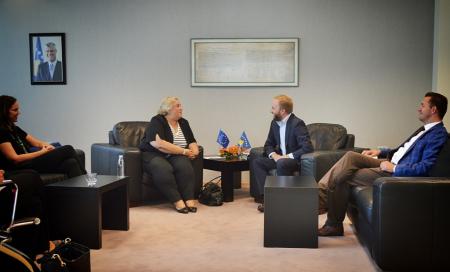 The EU Rule of Law Mission in Kosovo (EULEX) Head Alexandra Papadopoulou met with the new Kosovo Minister of Justice Abelard Tahiri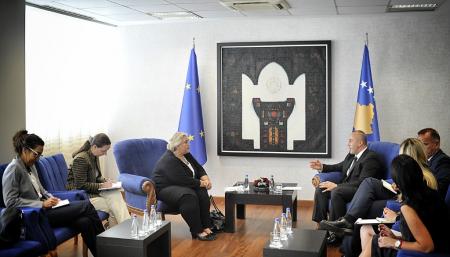 Alexandra Papadopoulou, Head of EULEX, met today with the newly elected Prime Minister of Kosovo, Mr. Ramush Haradinaj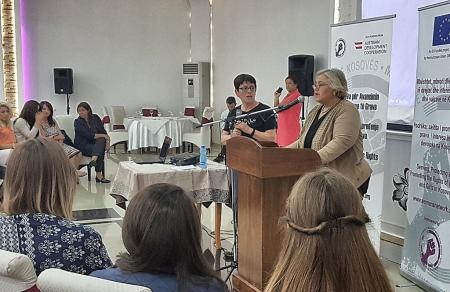 EULEX Head of Mission, Alexandra Papadopoulou, spoke to the members of the Lobby for Gender Equality in Kosovo in Deçan/Decani to encourage gender equality in line with European Union standards and best practices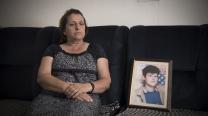 Just like every year, Fatime Krasniqi went to her husband's memorial to mark the eighteenth anniversary of his disappearance in a village of Qupreve e Ulet in Klina municipality, where she lives with her three children
Following the recent repetition of the voting process for the presidents of the Supreme Court and the Court of Appeals by the Kosovo Judicial Council, the European Union Office in Kosovo/European Union Special Representative and EULEX have made the following statement: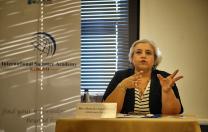 Today, as part of the activities of the Kosovo International Summer Academy (KSA) organised by Kosovo Center for Diplomacy, EULEX Head of Mission, Alexandra Papadopoulou, delivered a lecture on "Strengthening the Rule of Law in Post-Conflict Kosovo - Challenges and EULEX's Contribution".
Video Profile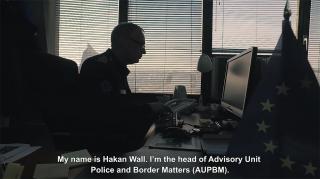 Head of Advisory Unit Police and Border Matters, explains his work and the challenges he faces in Kosovo.
More VIDEO PROFILES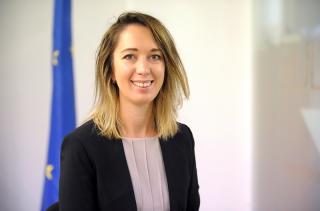 When life's challenges are approaching, many would be preoccupied with fear and apprehension. EULEX legal officer Sandra Gudaityte, on the other hand, has only Trouble on her mind
More from "Women in Rule of Law"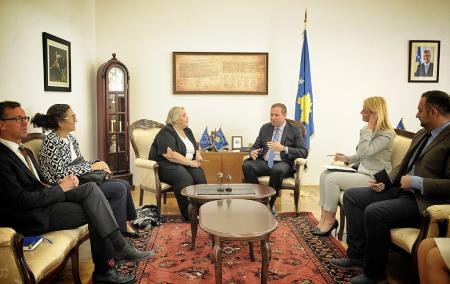 The EU Rule of Law Mission in Kosovo (EULEX) Head Alexandra Papadopoulou met with the new Kosovo Minister of Internal Affair Flamur Sefaj. Papadopoulou emphasized continued cooperation between the Mission and Ministry of Internal Affairs (MoIA) in strengthening rule of law institutions in Kosovo