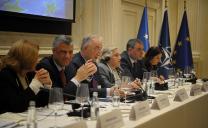 During the Summit of Foreign Affairs Parliamentary Committees, organized under the auspices of the Foreign Affairs Committee of the Assembly of Kosovo, EULEX Head of Mission Ms. Alexandra Papadopoulou stressed the need for...
16 February 2017 EULEX's Strengthening division held a three-day seminar focused on improving negotiations skills in crisis incident situations in Lipjan/Lipljan prison.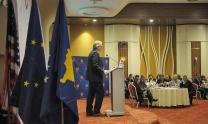 On 28 January, the Annual Conference of Kosovo Prosecutors was held in Pristina and attended by over 200 prosecutors, including the Deputy Head of Mission, Bernd Thran, and Chief EULEX Prosecutor, Claudio Pala.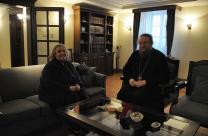 Today, the Head of EULEX, Alexandra Papadopoulou, visited the Serbian Orthodox Monastery of Deçan/Dečani...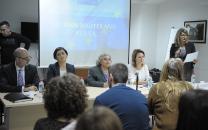 Yesterday, students from the European Master's Degree in Human Rights and Democratisation (EMA) and European Interuniversity Centre (EIUC), Venice visited the EULEX Mission in Kosovo.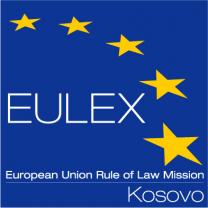 The EULEX Head of Mission, Ms. Alexandra Papadopoulou appointed on 14 December Dr. Ekaterina Trendafilova...
Video Profile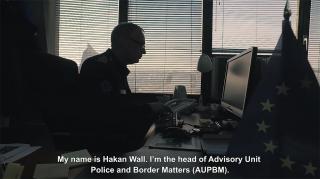 Head of Advisory Unit Police and Border Matters, explains his work and the challenges he faces in Kosovo.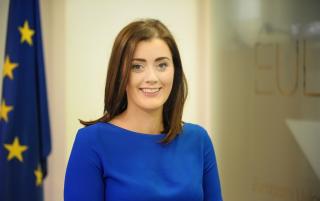 Strolling through the Kerry beach in the South West of Ireland overlooking the Atlantic Ocean, two years ago Cathy Houlihan reflected on her next career goal.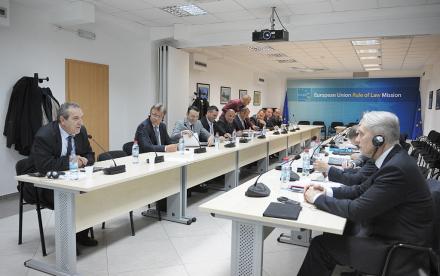 Today, EULEX hosted a conference with senior members of Kosovo institutions and other international organisations to identify opportunities for cooperation to combat firearms trafficking. The conference, which was jointly organized by EULEX and Europol, was attended by senior members of the Slovenian Police and the Kosovo Police where they discussed the technical aspects of firearms trafficking.