On this day, EULEX celebrates International Women's Day by honouring the achievements of women in the Rule of Law sector, both within EULEX and across Kosovo.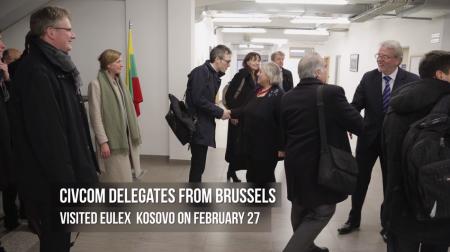 The Committee for Civilian Aspects of Crisis Management(CivCom) an advisory body based in Brussels dealing with instruments of EU foreign and security policy, visited Kosovo from February 27 until March 02, 2018.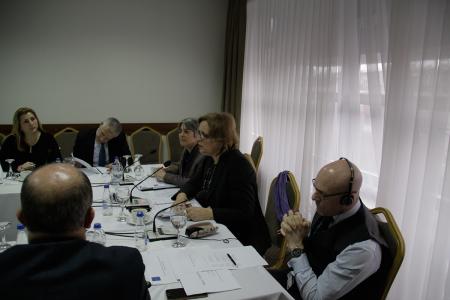 EULEX in partnership with UN Women facilitated the first of a series of working group meetings with Kosovo Police, Chief State Prosecutors Office, Institute of Forensic Medicine and Kosovo Forensic Agency to assess the institutions joint capacities in the acquisition and use of forensic evidence when investigating Sexual and Gender Based Violence (SGBV) allegations.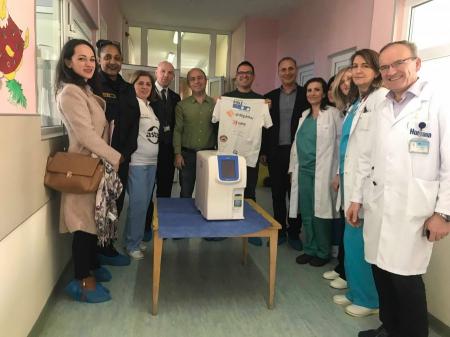 Mark Dixon, Head of EULEX Advisory Unit on Police and Border Matters, handed over the much needed neonatal equipment during a donation ceremony at the Neonatal Care Unit in the Peja/Pec, Kosovo.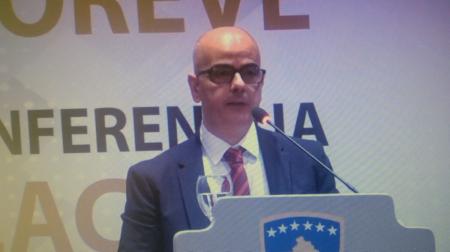 The Chief EULEX Prosecutor Claudio Pala represented EULEX at the Kosovo Prosecutors Annual Conference that was held in Pristina last weekend.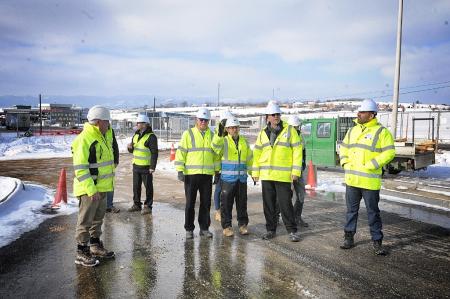 The Deputy Head of EULEX Kosovo, Bernd Thran, together with EULEX IBM Customs Advisor, Alan Wilson yesterday visited the site of the new Common Crossing Point (CCP) at Merdare.
Video Profile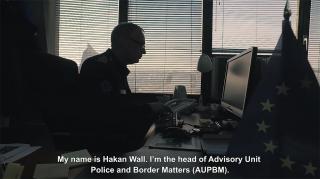 Head of Advisory Unit Police and Border Matters, explains his work and the challenges he faces in Kosovo.
More VIDEO PROFILES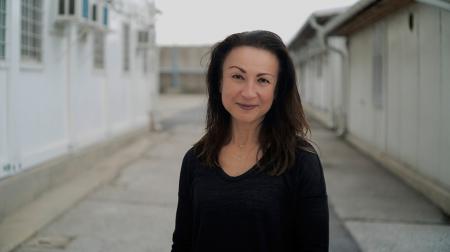 Whilst riding her motorbike from the canal streets of Amsterdam back home to Hoorn, Jenny Filet considered the prospect of leaving Holland to take on a new challenge.
More from "Women in Rule of Law"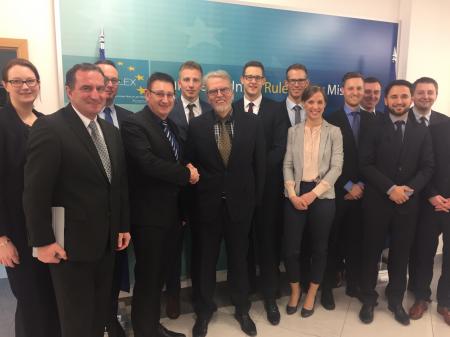 Serving members of the North-Rhine Westphalia police, who are applying to become candidates at the German Police University, visited Kosovo and received a briefing from EULEX Deputy Head of Mission, Bernd Thran, as well as other Mission staff.

They discussed the Mission's mandate, its future and the wide range of activities serving police officers in EULEX carry out in their day-to-day work.