01 November 2017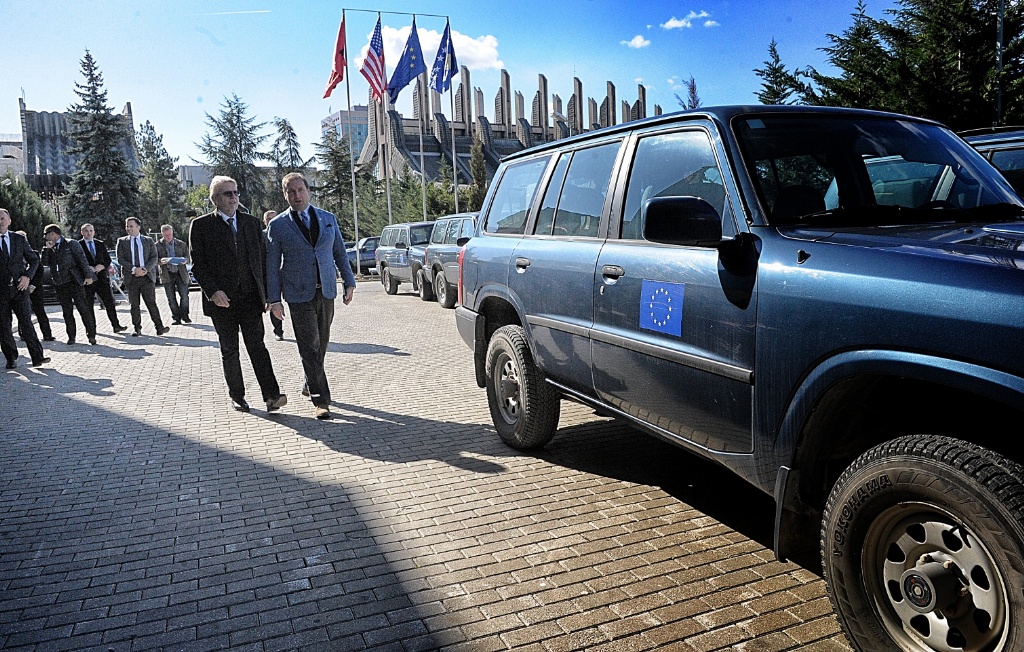 Yesterday, EULEX handed over 30 vehicles to Ministry of Internal Affairs. The donations went to the Kosovo Police Inspectorate, Civil Registry Agency, Department of Citizenship, Asylum and Migration and the Department for Public Safety.
The donation ceremony was held at the premises of the Ministry of Internal Affairs in Pristina and attended by EULEX Deputy Head of Mission Bernd Thran and the Minister of Internal Affairs Flamur Sefaj.

EULEX has a long tradition of donating vehicles and other equipment to Kosovo institutions in support of capacity-building initiatives and implementation of best practices.

Back