04 October 2017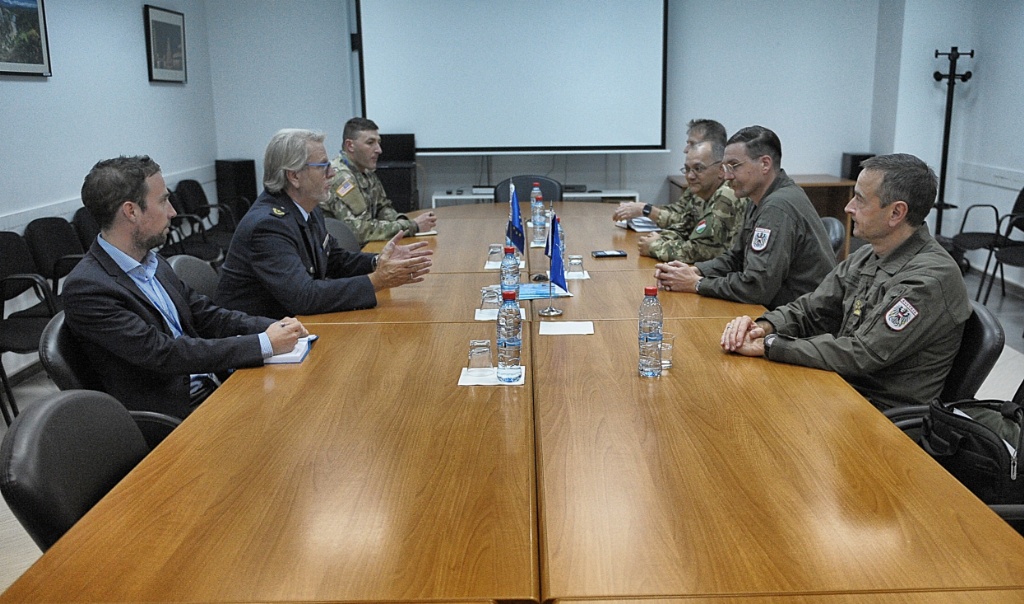 Today, the EULEX Deputy Head of Mission, Bernd Thran met with the incoming DCOMKFOR, Brigadier General Janos Csombok, who was officially introduced by the outgoing DCOMKFOR, Brigadier General Christian Riener.

Mr Thran firstly thanked Brig. Gen. Riener for the excellent cooperation, coordination and information sharing throughout his deployment to Kosovo, which Brig. Gen. Riener underlined had been essential to the situational awareness of both organisations.

The incoming DCOMKFOR, Brig. Gen Csombok, underlined that the current model of good cooperation would certainly continue and that he looked forward to cooperating in the future.

Back