EULEX welcomes students from Miami University to the Mission Headquarters
26 July 2017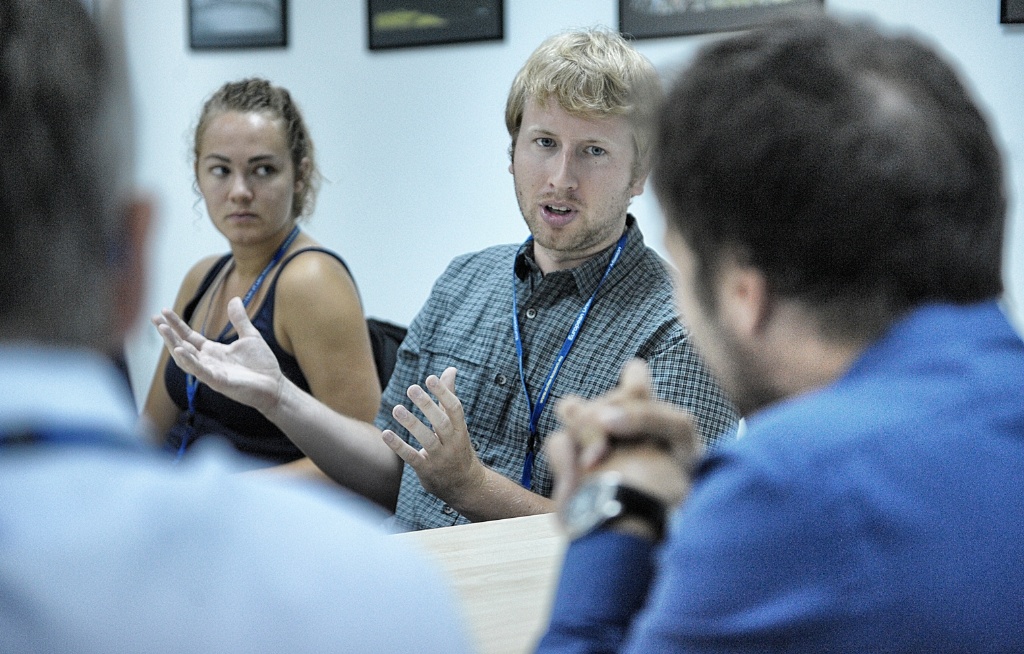 Today, EULEX was visited by students from Ohio for a series of lectures by EULEX officials, as part of a summer training program organized through collaboration between the online news agency, KosovaLive, and Miami University.

They were first welcomed by the EULEX Head of Mission, Alexandra Papadopoulou, who provided an introduction to the EULEX Rule of Law Mission within the wider European Union context.

The students, from journalism and social science backgrounds, heard from the Head of Executive Division Katja Dominik and Vincenzo Lattanzi, and Martin Cunningham, the Head of Strengthening Division on the respective roles of these two key divisions within the Mission. Naim Hajdari, EULEX Political Advisor, then provided insight on the broader political landscape within which EULEX operates.

The students were keen to engage in discussion concerning the technical operation and successes of the mandate, as well as challenges to its application. They were particularly interested in the work of EULEX following the focus of their training program concerning peacebuilding and democracy in the Balkan region.

"Studying and working in Kosovo has been a great overall learning experience for us, not just the insight from organizations such as EULEX but travelling the country and meeting different people", the students said.

Back