13 September 2017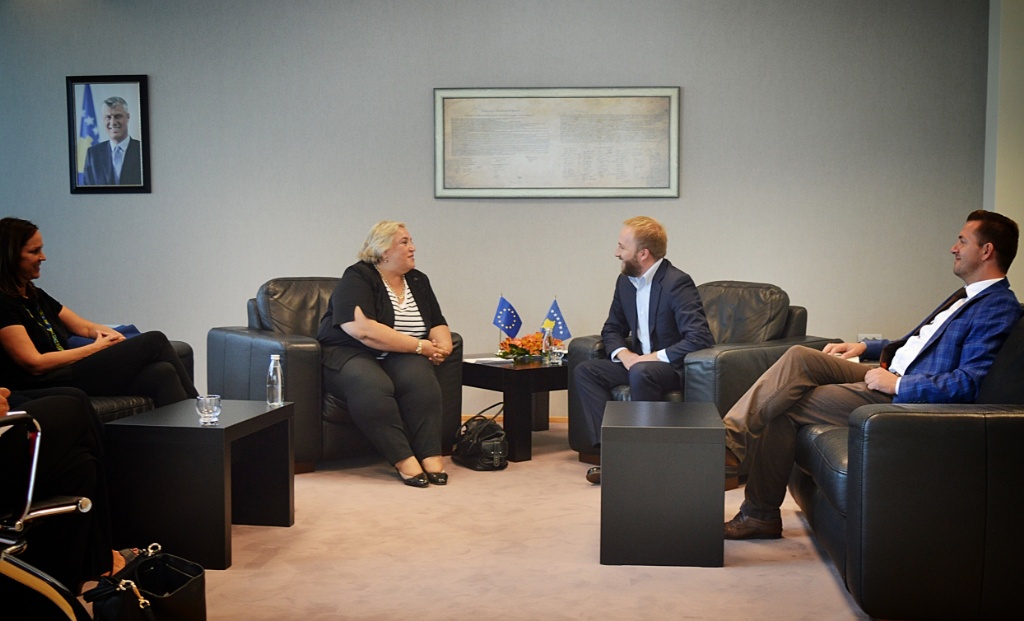 The EU Rule of Law Mission in Kosovo (EULEX) Head Alexandra Papadopoulou met with the new Kosovo Minister of Justice Abelard Tahiri. Papadopoulou emphasised continued EULEX-MOJ cooperation in strengthening rule of law institutions in Kosovo, especially with respect to the fight against corruption and the process of justice integration in the north.

"EULEX is committed to supporting both the Ministry of Justice and Kosovo institutions as they continue to move forward with much needed reforms concerning the rule of law. Maintaining a strong working relationship regarding these issues is fundamental for Kosovo's success. EULEX partnership with Kosovo institutions is a crucial component of this," said Papadopoulou.

Papadopoulou congratulated the new Minister of Justice and expressed EULEX's continued support in his new duties.


Back