23 February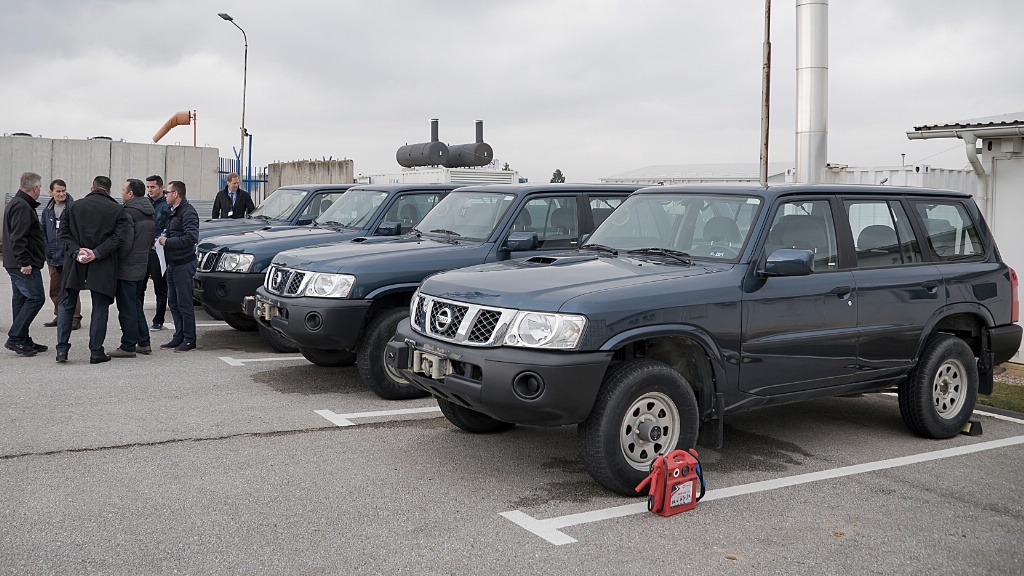 Today, EULEX donated vehicles and other essential equipment to the Ministry of Justice. The donation of the equipment has been signed by the Ministry of Justice, who will divide the donated assets between the Kosovo Correctional Services and the Institute of Forensic Medicine, IFM.

In this handover, the donation included 4 Nissan Patrol 4x4 vehicles to the Institute of Forensic Medicine and Mobile Radios including accessories and equipment to the Kosovo Correction Service. During the handover, the Ministry of Justice IFM, expressed their appreciation to EULEX in saying, "We are extremely satisfied. Thank you for the continued cooperation and support."

Speaking of the donation, EULEX representative, Thomas Samsgaard said "The donation of equipment helps Kosovo institutions fulfil their tasks by supporting capacity-building initiatives".

Back