Université de Strasbourg Master Students Visit EULEX
22 February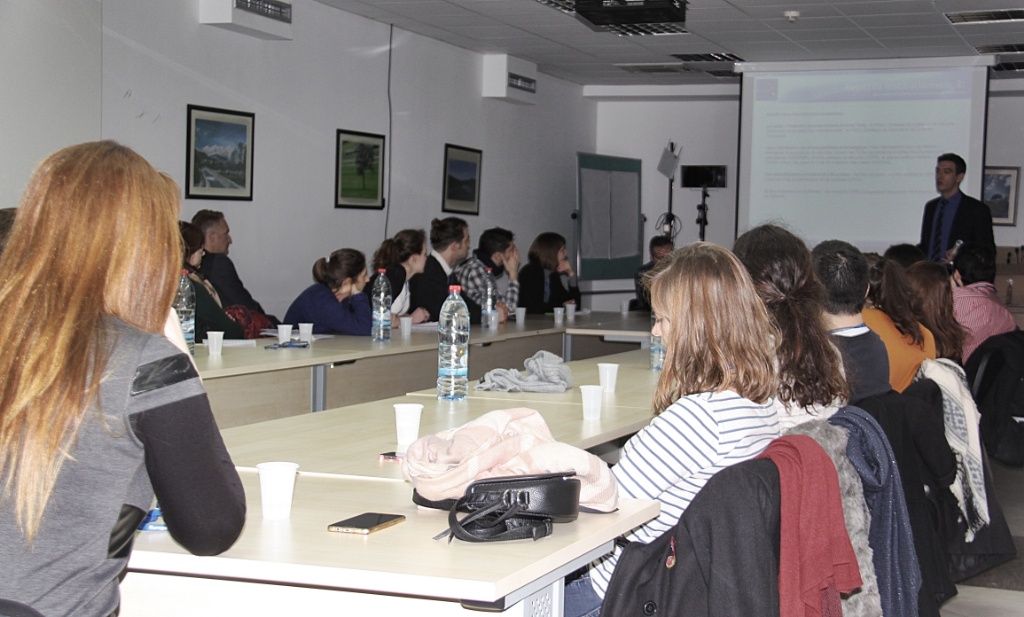 Yesterday, MA students from the Université de Strasbourg studying European Security and International Stability visited the EULEX Mission in Kosovo. Twenty-seven students were briefed on the Mission's mandate and challenges in implementing it.
Henri Clement, Chief of Advisory Unit Internal Matters, and Marc Meslin, Legal Officer, spoke in detail about EULEX's mandate while responding to questions from the 2nd year students.
"In the classroom we read and learn a lot about Kosovo," he would continue, "but by coming here, we see how theory is applied to the mission," Another student added, "it was interesting to see how language and cultural differences challenge the mission".
Alexis Vahlas, Associate Professor at Université de Strasbourg, was with the students and emphasized, "We see in practice how difficult it is for things to change, but these things are not found in books but, rather, in practice".
This is the fifth year that students from Université de Strasbourg have visited EULEX. Students are in Kosovo for a week and will visit a variety of institutions to combine textbook theory with real-world application.
Back