More from Multimedia ...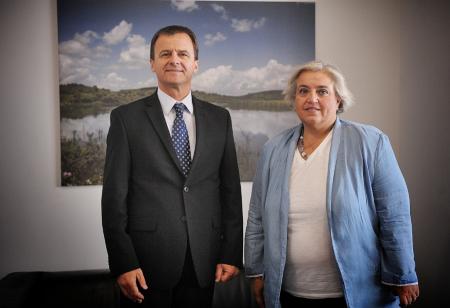 EULEX Head of Mission Ms. Alexandra Papadopoulou met today with the new Slovenian Ambassador to Kosovo H.E. Bojan Bertoncelj. Ms. Papadopoulou briefed on the Mission's mandate and efforts to strengthen rule of law institutions in Kosovo while Ambassador Bertoncelj affirmed Slovenia's long standing commitment to EULEX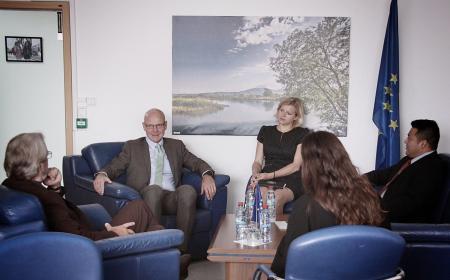 This morning, EULEX Deputy Head of Mission Bernd Thran met with Mr. Harald Hiorth and Mr. Rob Kam from the Comprehensive Crisis and Operations Management Centre of Supreme Headquarters Allied Powers Europe (SHAPE) and Marta Przenioslo, Deputy Political Advisor for COM KFOR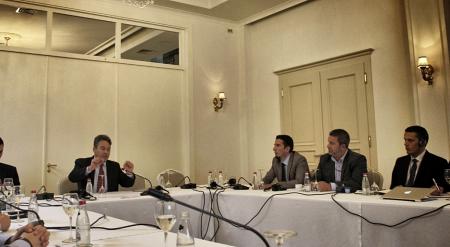 EULEX Prosecutor Drew G. Engel spoke at the 'Lessons Learned' workshop organised by Demand 4 Justice (D4J) last week, a live law clinic providing pro bono (free) legal representation to individuals in need of assistance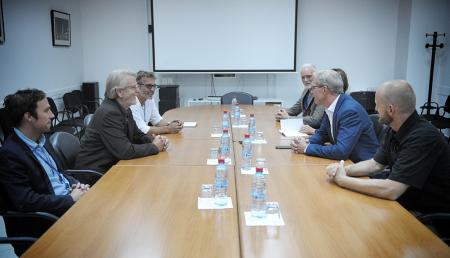 Today the EULEX Deputy Head of Mission, Bernd Thran, met with a delegation of Danish police representatives to discuss Denmark's contribution of police officers to EULEX and international missions more broadly, as well as discussing the rule of law in Kosovo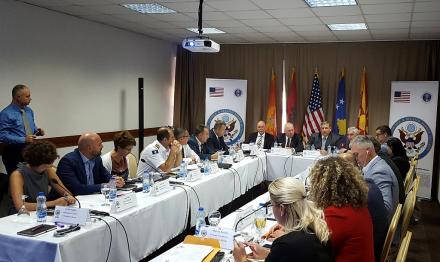 Yesterday, EULEX IBM Advisor, Alan Wilson participated in the third Quarterly Southern Border Initiative Meeting sponsored by the U.S. Department of State Export Control and Related Border Security Program (EXBS) and hosted by Kosovo Border Police and Customs in Pristina.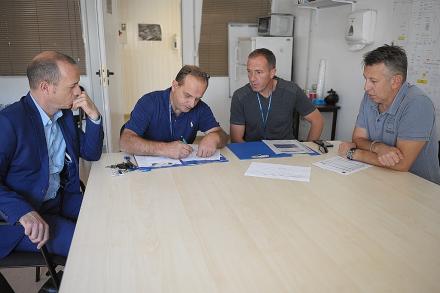 Today, EULEX has handed over one vehicle to the Ombudsperson of Kosovo as a donation for this institution. EULEX has a long tradition of donating vehicles and other equipment to Kosovo institutions in support of capacity-building initiatives and implementation of best practices.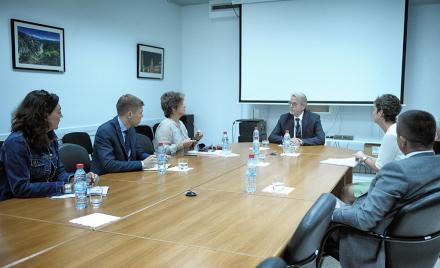 EULEX Deputy Head of Mission, Bernd Thran, met today a number of academics from around Europe in EULEX Headquarters, including with the Secretary General of Maison de l'Europe Strasbourg-Alsace (MESA), Martine Schneider, and Head of Academy at Europa Zentrum Baden-Wuttemberg, Ina Rubbert.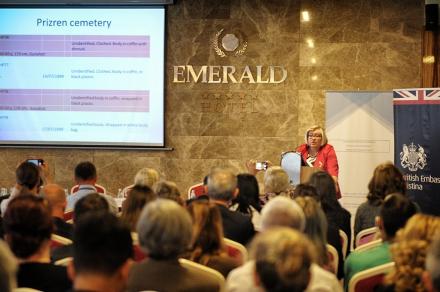 Today, 23 August, the Conference on the Issue of Missing Persons was held in Pristina organized by the Missing Persons Resource Center and supported by the British Embassy in Pristina. Tarja Formisto, Deputy Director of the Institute of Forensic Medicine from EULEX, provided a presentation outlining both the challenges and the results that have been achieved since 2000 concerning the successful identification of missing persons.