12 September 2017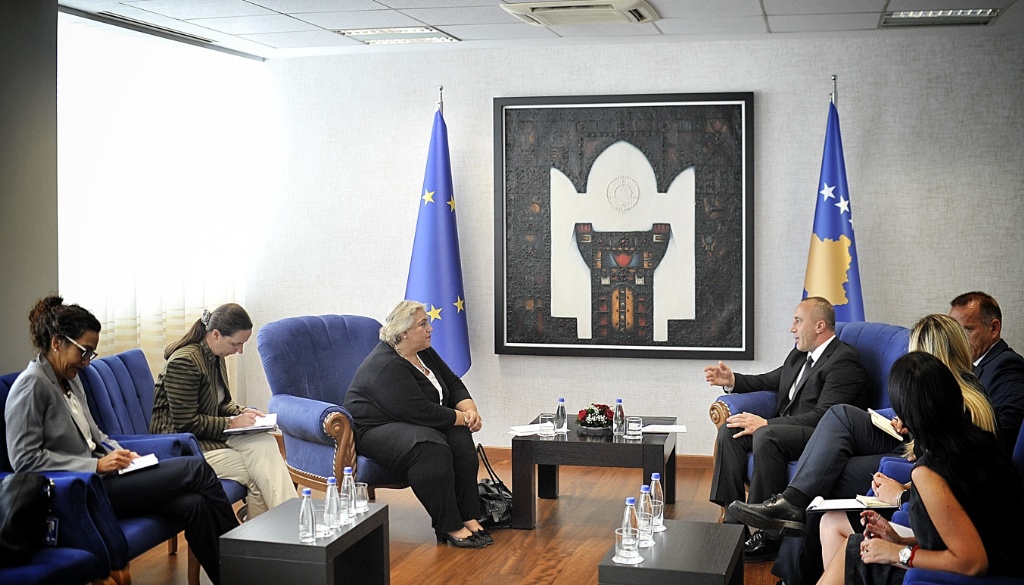 Alexandra Papadopoulou, Head of EULEX, met today with the newly elected Prime Minister of Kosovo, Mr. Ramush Haradinaj. They discussed strengthening Kosovo rule of law institutions and the importance of a continuing partnership between Kosovo and EULEX.

Ms. Papadopoulou reiterated that "EULEX stands ready to support Kosovo on its path towards European integration in further tackling the challenges to the rule of law."

She also underlined that the newly formed government should continue working on strengthening the institutions and implementing the necessary reforms, particularly on the rule of law and the fight against corruption, in line with the Stabilisation and Association Agreement, the European Reform Agenda, and other relevant EU-Kosovo agreements.

Back