21 July 2017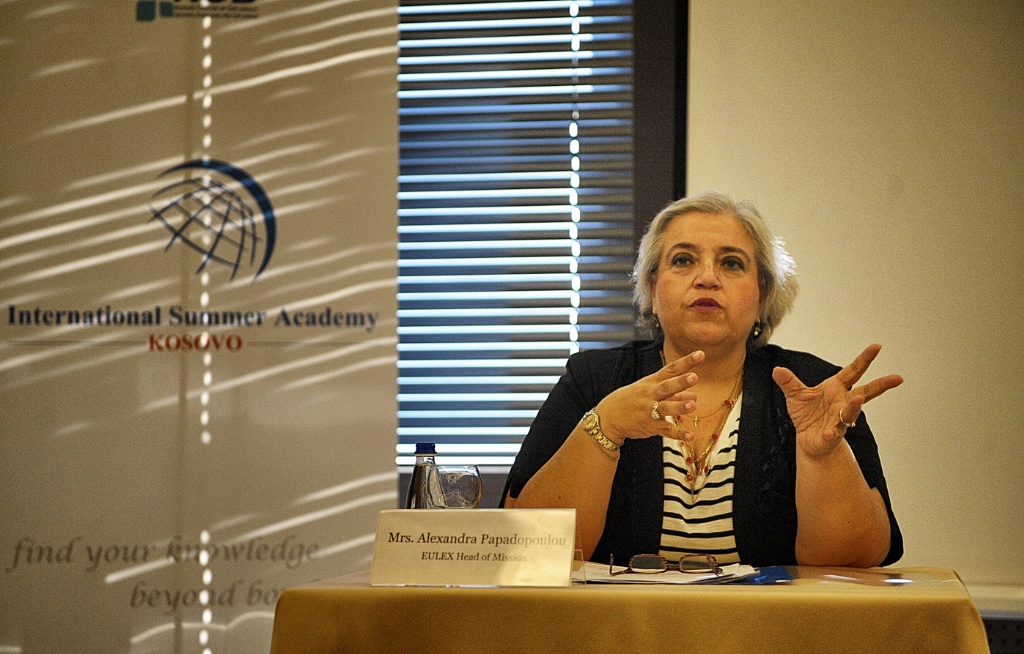 Today, as part of the activities of the Kosovo International Summer Academy (KSA) organised by Kosovo Center for Diplomacy, EULEX Head of Mission, Alexandra Papadopoulou, delivered a lecture on "Strengthening the Rule of Law in Post-Conflict Kosovo - Challenges and EULEX's Contribution".

During her speech she talked about the role, contribution and challenges of the EULEX mission in assisting Kosovo in strengthening its institutions and capacities in the area of the rule of law.

Speaking of the mission's achievements, Ms. Papadopoulou emphasized that "any of EULEX's achievements should be seen as the result of a joint effort between the Mission and its rule of law counterparts. Whatever we do, we do it together with the Kosovo institutions."

The students then took part in a lively discussion about the Mission's mandate and its engagement in Kosovo.

This year's edition of the "Kosovo International Summer Academy'' organized by the Kosovo Centre of Diplomacy under the subject of 'Peacebuilding in Post Conflict Areas – Diplomacy, Leadership and Negotiations' hosted more than 50 students from all over the world. Students had the opportunity to gain a first-hand insight into the peace- and state-building process of Kosovo and the wider Western Balkan region.

Back