25 May 2017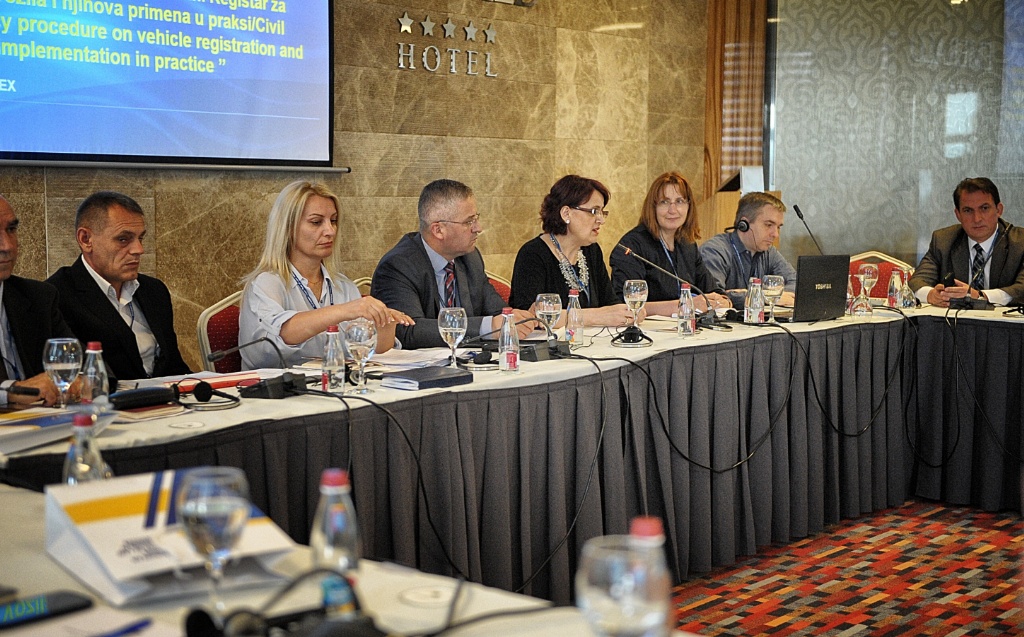 Today, the EULEX Advisory Unit on Internal Matters (AUIM) organized two separate activities related to building awareness on existing procedures and the benefits of providing civil status and civil registration to citizens in the north of Kosovo.

The first activity was a workshop held at the Academy for Public Security in Vushtrri/Vuçitrn on 22 and 24 May and attended by newly recruited staff, who will assume their duties as civil registry officers at the Kosovo Civil Registry Agency centres at the four northern municipalities. These officers were integrated into the Kosovo's institutions as part of the EU facilitated dialogue.

During the workshop, newly recruited civil registry officers were trained and updated on the latest procedures for registering and collecting civil registration documents. These skills are essential for the officers to carry out their newly assumed responsibilities in the north.

The second activity was a round table discussion, facilitated by EULEX in Pristina on 23 and 25 May, focused on issuing vehicle registration and related documents. Civil registry coordinators from centres throughout Kosovo attended the discussion. The round table discussion was conducted in cooperation and with support from the Ministry of Internal Affairs and Civil Registry Agency.

Both activities, organised and facilitated by EULEX AUIM in coordination with the Civil Registry Agency, were part of a wider initiative to support sustainable and reliable civil registry in Kosovo.

Back