10 May 2017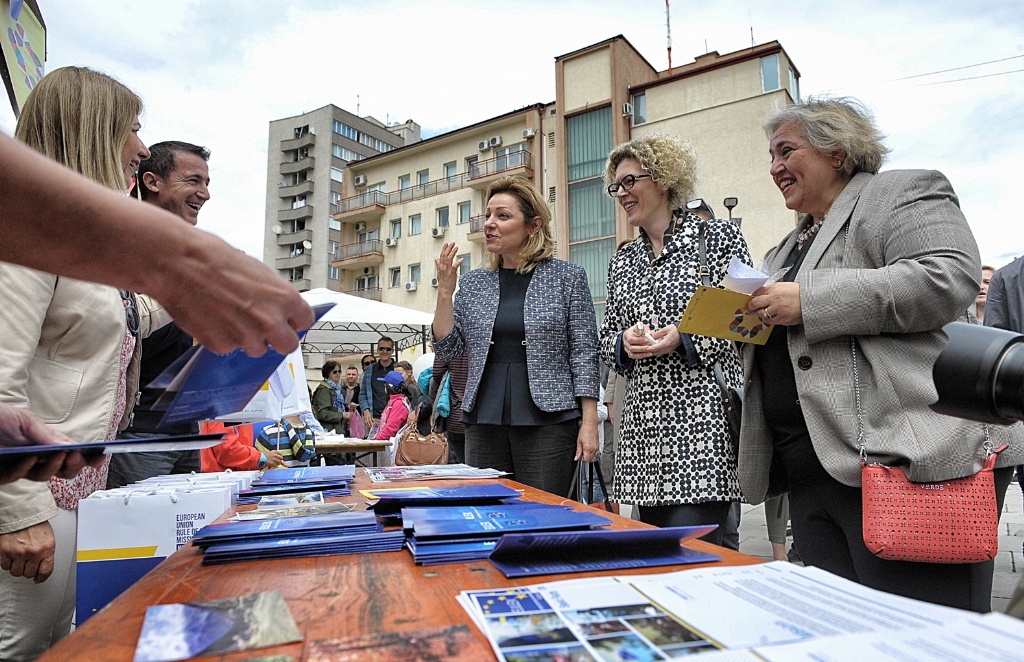 Yesterday, the EU Office in Kosovo marked Europe Day by organising various educational and cultural activities across Kosovo.
EULEX staff members took part in several activities, explaining the role of EULEX its mandate whilst distributing promotional material.

Head of EULEX, Alexandra Papadopoulou, together with the of the EU Office/EU Special Representative, Nataliya Apostolova, and Minister of European Integration, Mimoza Ahmetaj, joined the street activities in the centre of Pristina.

EULEX was also present in Brussels. A team from the Press and Public Information Office attended the Open Day events in the EEAS building, joining colleagues from other CSDP Missions from around the world. Thousands of visitors attended the event.

Europe Day is held on 9 May every year to celebrate peace and unity in Europe. Europe Day marks the 60th anniversary of the European Union. This year the focus was on education.

Back