17 February 2017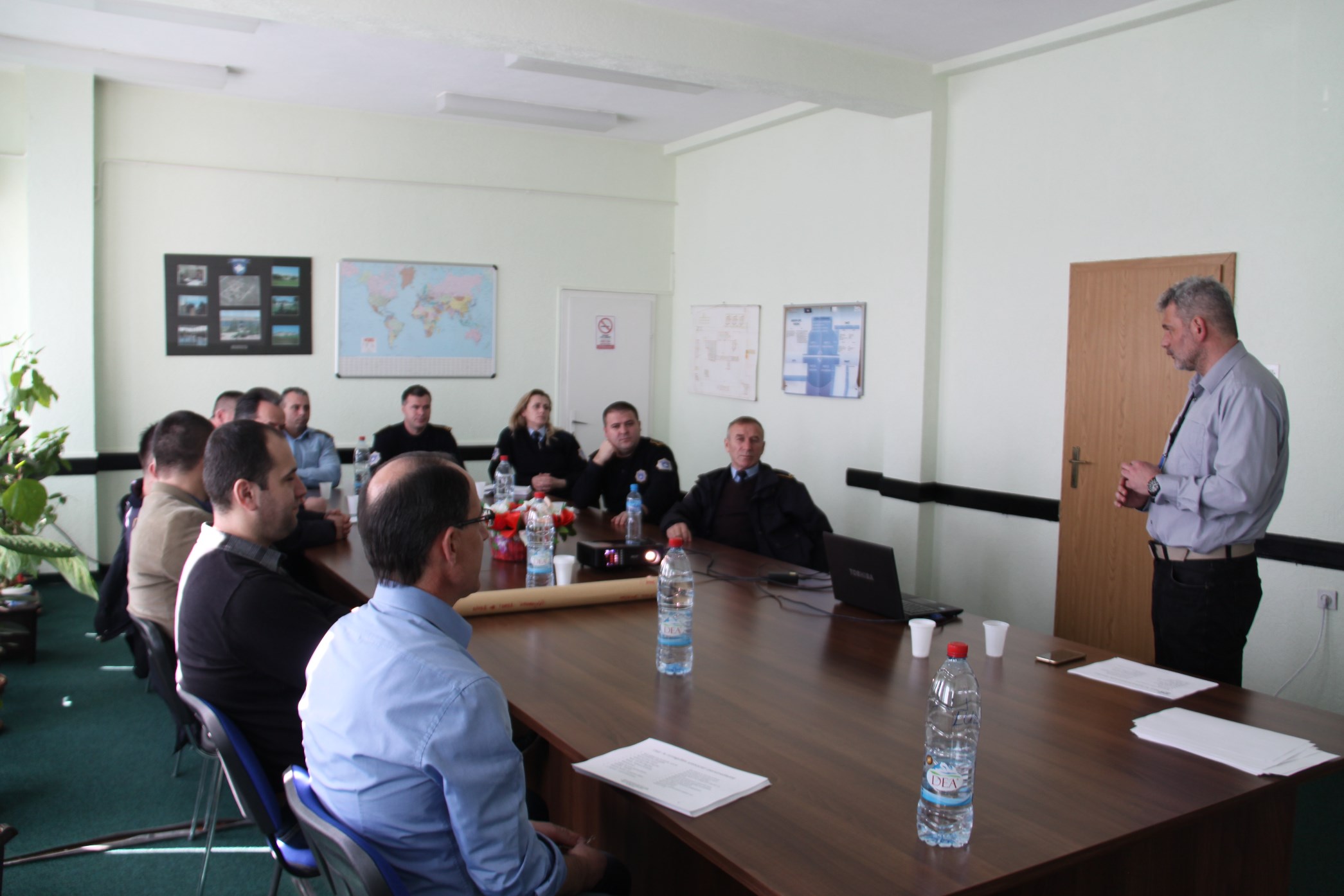 16 February 2017
EULEX's Strengthening division held a three-day seminar focused on improving negotiations skills in crisis incident situations in Lipjan/Lipljan prison.
Senior management of the Kosovo Correctional Services (KCS) as well as other prison staff attended the training where they were able to find out more about dealing with crisis situations in prisons from introduction to basic negotiation skills to managing negotiations in critical incident, including proper crisis responses.
This seminar was in line with EULEX's ongoing efforts to strengthen Kosovo law enforcement institutions, in particular KCS. The seminar incorporated negotiation techniques in crisis situations such as inmates blocking cells, climbing on high objects, hunger strikes, suicide threats, hostage taking and even collective resistance.
Laszlo Huszar, EULEX's Correctional Adviser, stressed the importance of the seminar in an overall effort to improve the skills of the prison staff, and commended the trainees for being "receptive and engaged".
Fatlinda Mustafa, Head of Programs for Juveniles said that the seminar is very useful and that she plans to "share the information with her colleagues" about the skills she learnt. She hopes that there will be more similar trainings in the future.
This seminar is critical for KCS's overall success in prison management. Huszar emphasized that "experience shows that when a single negotiator fails to provide effective negotiation, it affects all prison staff, including the management". According to Huszar, constant and engaging training is needed to maintain the quality and level of negotiation skills.
Furthermore, EULEX expects to hold future seminars for KCS senior management in order to provide them with the knowledge and skills to train their staff as first responders in crisis situations.
Back