02 July 2020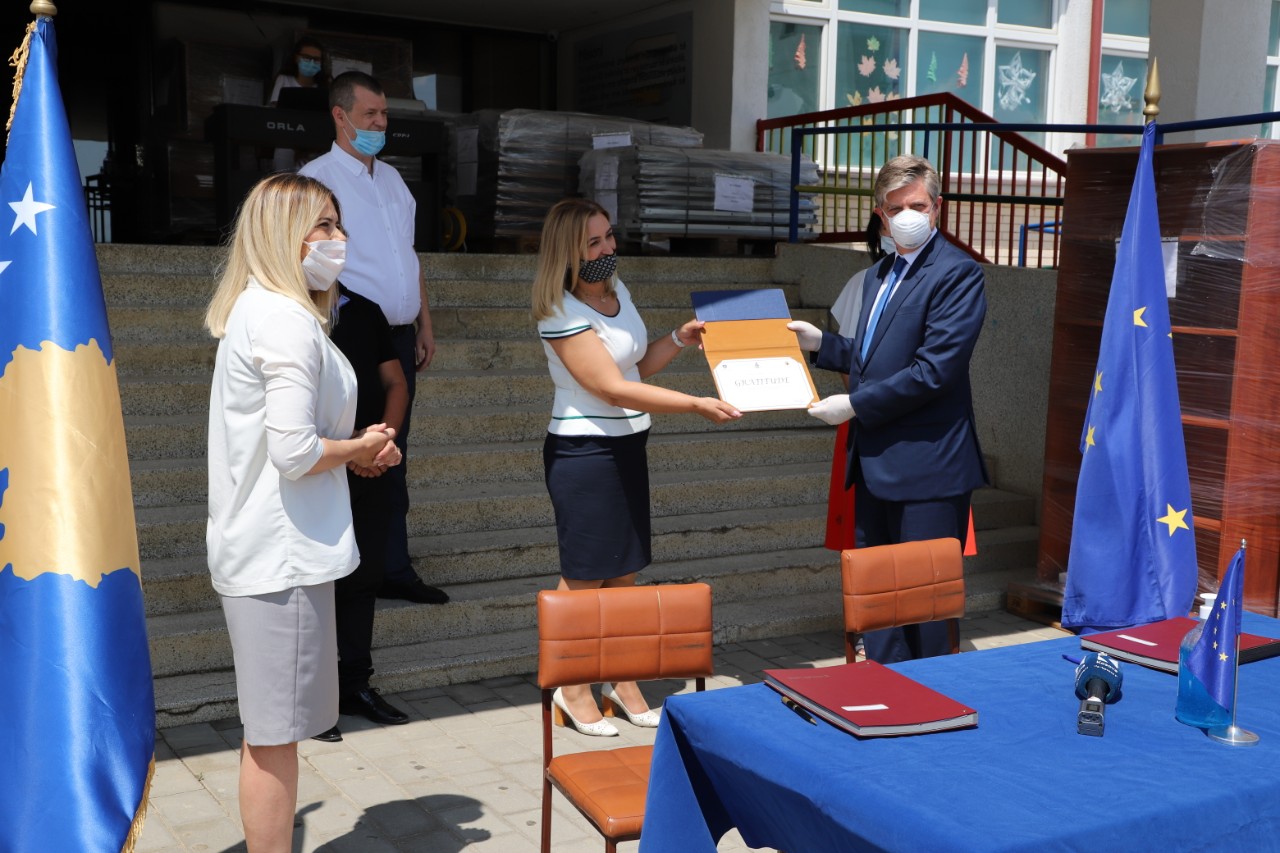 Throughout the COVID 19 pandemic, EULEX has continued to assist the local institutions through various means of support.
This time, the beneficiary of EULEX's significant donation was the public elementary school "Iliria" in Pristina.
On 2 July 2020, the Mission donated the school inventory with a total of 158 items, which included computers, laptops, printers, office furniture and stationary to support the teachers and students with their work throughout the pandemic and in the future.
"We have brought laptops, computers, printers, photocopy machines, inventory and education material that is necessary in particular during these times of pandemic", said EULEX Head, Lars-Gunnar Wigemark.
Alongside the school management, the Directorate team of the Pristina Education Department were present at the donation and expressed their gratitude for the Mission's notable contribution to the school.
The full story prepared by Klan Kosova TV is available here:
Back