07 December 2017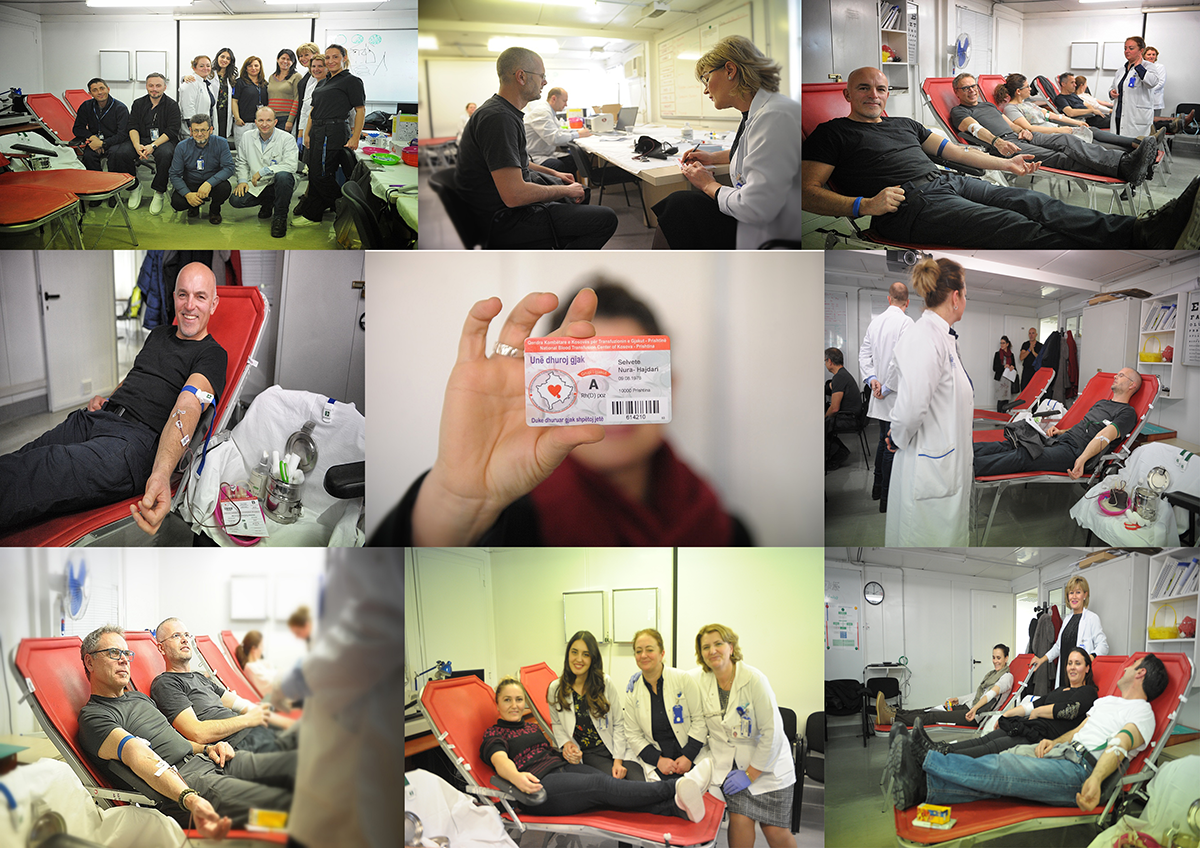 In response to the short supply of blood at the Blood Transfusion Centre of Kosovo, the EULEX Medical Unit organised a voluntary blood donation campaign on 7 December. Around 50 EULEX staff members responded to the call. The EULEX Medical Unit, in close coordination with the Blood Transfusion Centre, organises blood donation campaigns at least twice a year.

EULEX medical staff together with the medical staff from the Blood Transfusion Centre made sure the process went as smoothly and as safely as possible. According to Doctor Xhemile Sllamniku, the National Blood Transfusion Centre receives on average, 150 requests for blood every day from hospitals across Kosovo. "The response form EULEX staff members is always very high even though blood donors do not receive any material benefit, but rather a personal satisfaction knowing that someone will continue living due to their generosity," she explains.

Dr. Cristina Anghelescu, Chief of the EULEX Medical Unit hopes that by organising blood drives, "we contribute to the wider awareness of the importance of voluntary blood donation and encourage more people to donate blood regularly," she explains. "I would also like to thank those individuals who voluntary donate their blood without any reward except the personal satisfaction about helping to save someone's life," adds Dr. Anghelescu.

EULEX staff member Paul Van Hoek is also a regular blood donor and is driven by the fact that his blood donations are saving lives. "I donate blood couple of times a year and I have been doing so for around 40 years. It is a good feeling knowing that I could help," says Mr. Van Hoek.

Another regular blood donor, Selvete Nura-Hajradi, EULEX Human Resources Officer, has been donating blood since she was nineteen years old. "Blood is the most precious gift that anyone can give to another person — the gift of life," she says.

The EULEX Medical unit is grateful to all of those who have donated their blood and strongly encourages others to take part in saving lives through voluntary blood donations in the future.

Back