EULEX Hosts Seminar to Combat the Firearms Trafficking
20 April 2017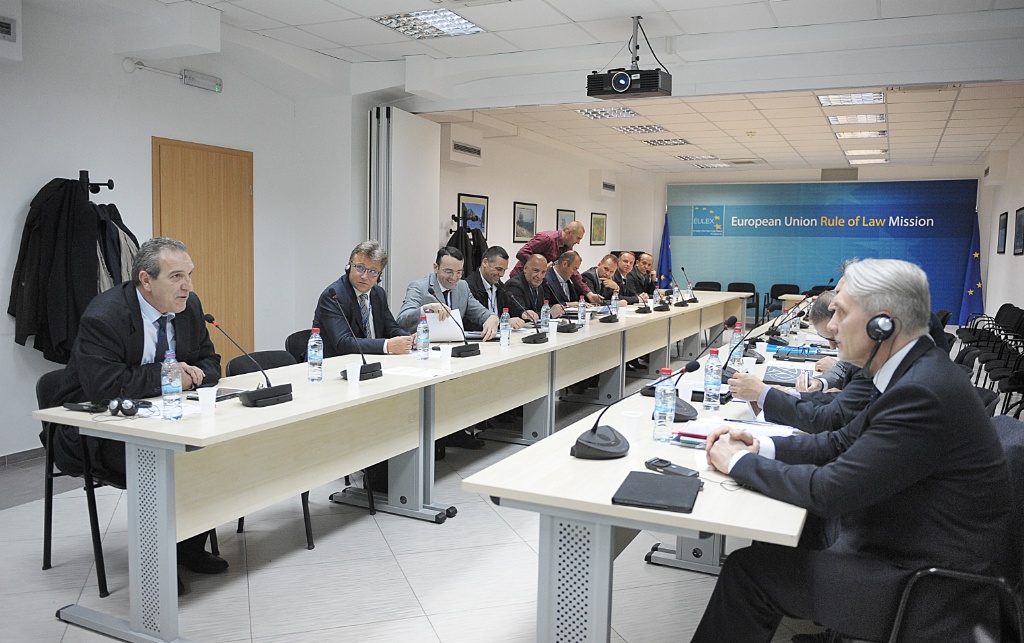 Today, EULEX hosted a conference with senior members of Kosovo institutions and other international organisations to identify opportunities for cooperation to combat firearms trafficking. The conference, which was jointly organized by EULEX and Europol, was attended by senior members of the Slovenian Police and the Kosovo Police where they discussed the technical aspects of firearms trafficking.
Also in attendance at the conference was the United Nations Development Programme, who presented their activities focused on the control and reduction of illegal weapons in Kosovo and its neighbouring countries. This is the first executive-level police seminar held in Kosovo on the illegal manufacturing, possession and trafficking of small arms.
The opening remarks were provided by Mensur Hoti, Deputy Minister of Internal Affairs Director of Public Safety. He embraced the opportunity and initiative for further cooperation to prevent and discuss international criminal activities throughout the region.
Thomas Guetlein, EULEX's Advisor to Department of Investigations, outlined the Mission's activities in Kosovo related to providing strategic support to KP's senior management. Senior KP members from investigation, organised crime and international law-enforcement cooperation units were also present at the conference.
Back