Students visit EULEX Police HQ and the Palace of Justice
08 March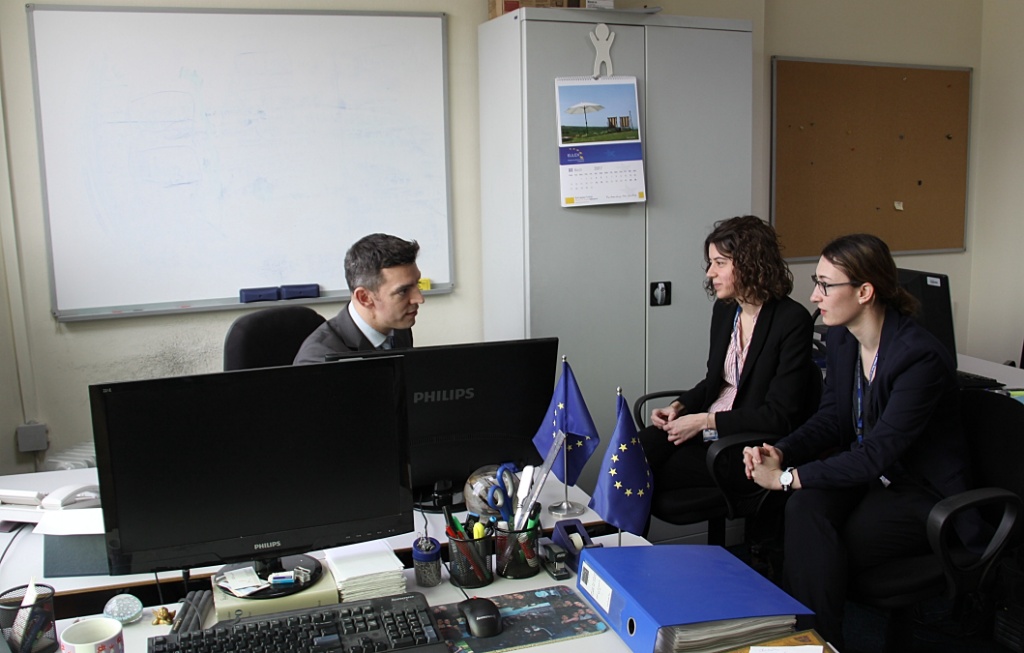 Two students, Alexia Cussac and Myrtis Vinas-Roudieres, from the 'Ecole Nationale de la Magistrature' in France visited EULEX's Police HQ (PHQ) and the Palace of Justice. While at PHQ, they spoke with the Legal Officer, Marc Meslin, who works in the Office of the Chief EULEX Prosecutor.
Yesterday, both students also visited the Palace of Justice and witnessed two trials. They met with Judge Malcolm Simmons who shared his wisdom to the aspiring judges.
This marks the end of their two week study tour in Kosovo, which was coordinated with the Kosovo Judicial Institute (KJI) and the French Embassy.
Back