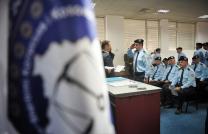 On 13 November, EULEX attended the graduation ceremony of 25 new officers of the Kosovo Correctional Service (KCS) at the Kosovo Academy for Public Safety (KAPS) in Vushtrii/Vučitrn.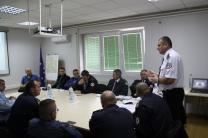 EULEX is supporting Kosovo Police (KP) in including Intelligence Led Policing (ILP) to its repertoire of policing methods.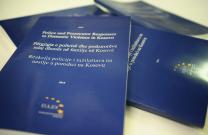 EULEX Strengthening Division in collaboration with the Mission's Gender Advisors and with full cooperation of all Kosovo institutions is proud to share with you the report "Police and Prosecutor Responses to Domestic Violence in Kosovo."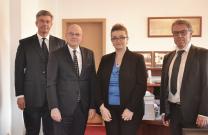 On 28 October 2015 EULEX Head of Mission Gabriele Meucci visited the Constitutional Court and met with its President, Mrs Arta Rama-Hajrizi.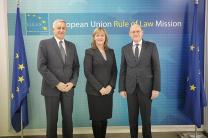 On 22 October, the Head and Deputy Head of Mission had the pleasure of welcoming the incoming OSCE Heads of Mission to Skopje, Ambassador Nina Suomalainen, as well as the OSCE Head of Mission in Kosovo, Ambassador Jean-Claude Schlumberger.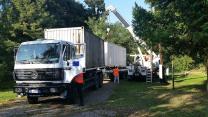 In response to the refugee and migrant crisis, the EULEX Mission in Kosovo has sent humanitarian aid to provide immediate relief for transiting refugees and migrants currently in Serbia.
Video Profile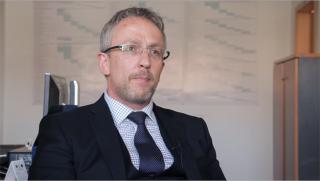 EULEX Deputy head of Strengthening Division, Martin Cunningham, explains his daily work and challenges he faces while doing his job in Kosovo.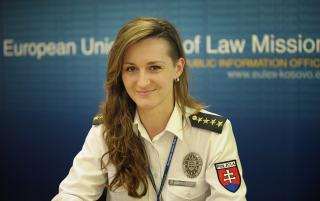 A considerable part of EULEX's work involves facilitating co-operation between people working in law enforcement who come from different national and cultural backgrounds. Barbora Kacikova, a Slovakian police officer, has already acquired a lot of experience on this field despite her young age.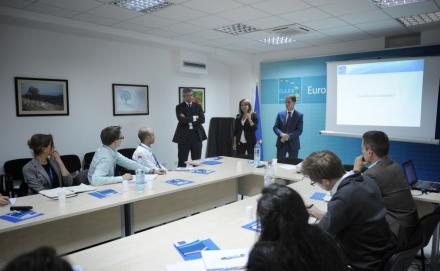 The group of twenty two postgraduate students in Post-War Recovery Studies from the University of York (U.K.) visited EULEX Headquarters in Pristina on 24 November 2015.