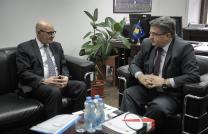 Today, on the occasion of the International Anti-Corruption Day, the EULEX Head of Mission Gabriele Meucci met with the Head of the Kosovo Anti-Corruption Agency, Mr. Hasan Preteni.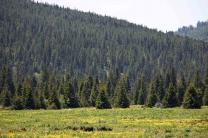 As part of its mandate to Monitor, Mentor and Advise, EULEX is supporting Kosovo Police (KP) in conducting operations to disrupt illegal logging throughout Kosovo.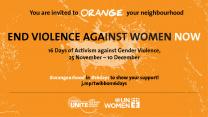 The International Day for the Elimination of Violence against Women on November 25th begins a global 16-day campaign that aims to bring together societies in fighting gender based violence.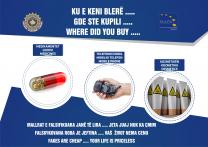 As part of its mandate to support the Kosovo Customs Service, EULEX's Strengthening Division has organised a one day Workshop on 25 November, 2015 in Pristina. A public awareness campaign was also launched during the workshop to highlight the risk of health and safety hazards when buying counterfeit goods.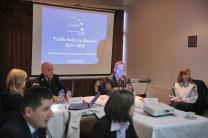 Yesterday, EULEX facilitated a roundtable discussion on road traffic safety in Pristina. The roundtable was opened by EULEX Deputy Head of Strengthening Division, Martin Cunningham and attended by Deputy General Director of Kosovo Police Naim Rexha.
Video Profile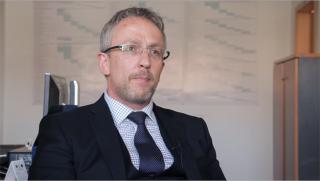 EULEX Deputy head of Strengthening Division, Martin Cunningham, explains his daily work and challenges he faces while doing his job in Kosovo.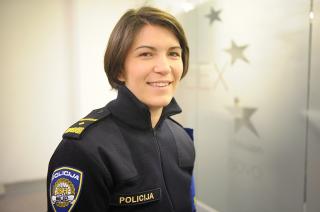 When she was just a little girl growing up in Croatia, people often asked her what would she wanted to be when she grows up. Without hesitation in her mind, she would answer: "I want to be a police officer", so she pursued her childhood dream.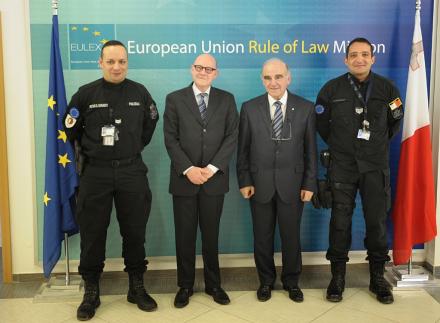 Today, the Head of Mission, Gabriele Meucci welcomed George Vella, Foreign Affairs Minister of the Republic of Malta, to EULEX Kosovo Headquarters in Pristina.