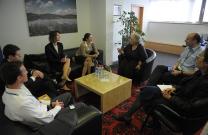 The EULEX Head of Mission Ms. Alexandra Papadopoulou met today with Ms. Rebecca Agule, Clinical Advocacy Fellow from the Harvard Law School Human Rights Program and law students Christian Hines, Katrina Braun and Jared Small to discuss EULEX's efforts to strength rule of law institutions in Kosovo.

By Alexandra Papadopoulou, Head of the European Union Rule of Law Mission in Kosovo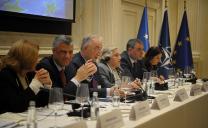 During the Summit of Foreign Affairs Parliamentary Committees, organized under the auspices of the Foreign Affairs Committee of the Assembly of Kosovo, EULEX Head of Mission Ms. Alexandra Papadopoulou stressed the need for...
16 February 2017 EULEX's Strengthening division held a three-day seminar focused on improving negotiations skills in crisis incident situations in Lipjan/Lipljan prison.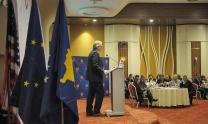 On 28 January, the Annual Conference of Kosovo Prosecutors was held in Pristina and attended by over 200 prosecutors, including the Deputy Head of Mission, Bernd Thran, and Chief EULEX Prosecutor, Claudio Pala.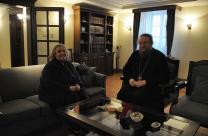 Today, the Head of EULEX, Alexandra Papadopoulou, visited the Serbian Orthodox Monastery of Deçan/Dečani...
Video Profile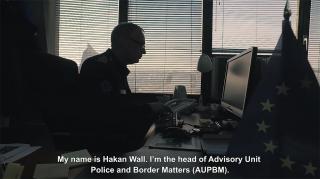 Head of Advisory Unit Police and Border Matters, explains his work and the challenges he faces in Kosovo.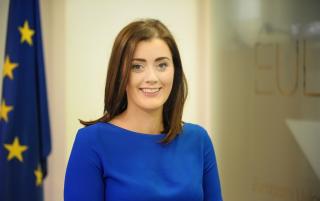 Strolling through the Kerry beach in the South West of Ireland overlooking the Atlantic Ocean, two years ago Cathy Houlihan reflected on her next career goal.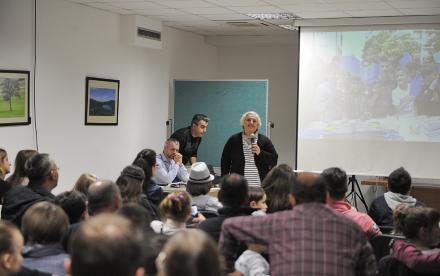 Today, the Head of Mission welcomed EULEX employees' loved ones during the first ever 'Bring Your Loved Ones to Work Day,' organized by the Recreational Advisory Board (RAB), a volunteer group of EULEX staff members.