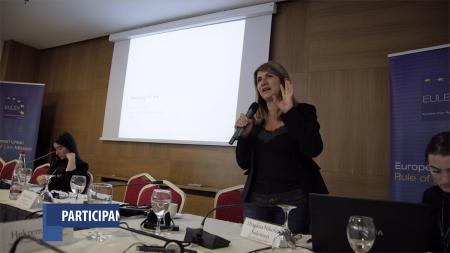 Last week, EULEX alongside the Swedish Prosecution Authority and the Kosovo Academy of Justice conducted a two-day training on media communication for prosecutors and prosecution officials...
The EULEX mission has organized a training workshop on intelligence led policing (ILP) and strategic planning for Kosovo Police (KP)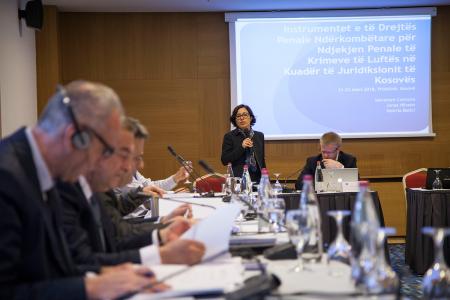 The EULEX Mission organised a training session on international criminal law tools for prosecuting war crimes within Kosovo jurisdiction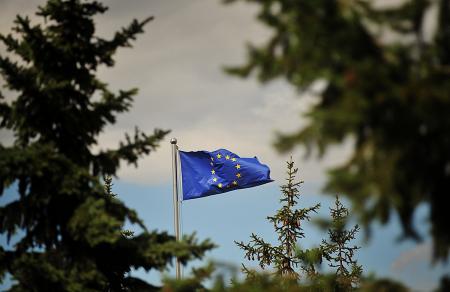 The ratification of the demarcation agreement with Montenegro by the Kosovo Assembly represents an important milestone for Kosovo and its people
On this day, EULEX celebrates International Women's Day by honouring the achievements of women in the Rule of Law sector, both within EULEX and across Kosovo.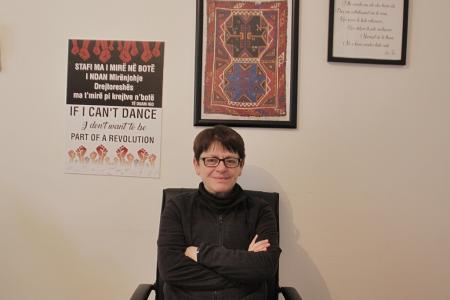 If eyes could tell a story, hers would – in fact hundreds of stories. Igballe Rogova, known as Igo, gives you that impression during the first moments you meet.
More from "Women in Rule of Law"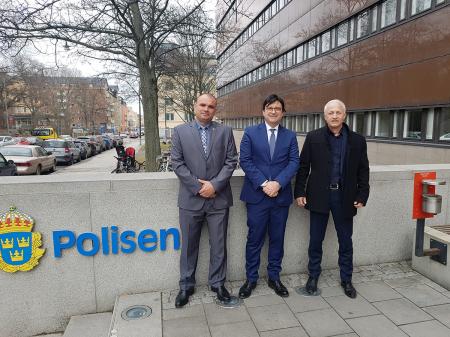 This week, the Chief of EULEX International Police Cooperation Unit, Vincenzo Cardinale together with the Data Protection and Data Security Officers from the Directorate for International Cooperation in the Rule of Law of Kosovo Police (ILECU), went to Stockholm for a study visit trip to the International Affairs Division of Swedish Police. This institution acts as the Single Point of Contact for Interpol, Europol and Sirene in Sweden.

The main focus of the visit was to strengthen Kosovo Police ILECU executive capacity in order to enhance its operational performance, particularly when focusing on Data Protection and Data Security perspectives. Strong emphasis was also given to getting the KP officers familiarised with the new regulations regarding the handling of information, exchange of information, interoperability of databases and case management system used by European law enforcements and institutions.