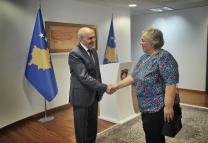 Today, the Head of the European Union Rule of Law Mission in Kosovo (EULEX), Ms. Alexandra Papadopoulou, met with the Prime Minister of Kosovo, Mr. Isa Mustafa.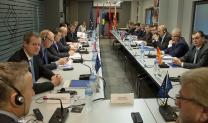 Representatives of four Western Balkans police services participated at a regional conference that was held today in Skopje.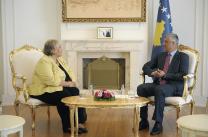 Today, Ms. Alexandra Papadopoulou met with Kosovo President, Hashim Thaçi.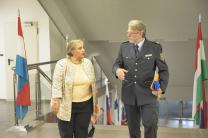 Today, Ambassador Alexandra Papadopoulou has taken up her duties as the new Head of the European Union Rule of Law Mission in Kosovo (EULEX).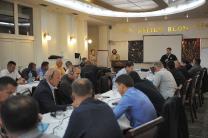 Since April 2015 EULEX International Police Cooperation Unit (IPCU) has delivered to Kosovo Police International Law Enforcement Cooperation Unit (KP ILECU) staff ...
Today the Acting Head of Mission, Bernd Thran, and the Chief of Staff, John Rouse, held a meeting at EULEX HQ with the Head of Section for Operations at NATO Headquarters, Mr Michel Soula...
Video Profile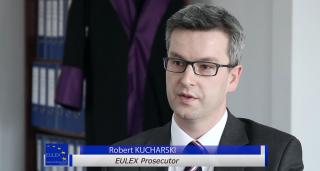 EULEX prosecutor at the SPRK, Robert Kucharski, explains his daily work and challenges he faces while doing his job in Kosovo.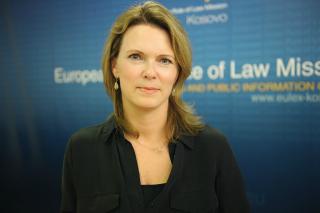 Providing EULEX with legal advice on a daily basis related to various, complex and quite important matters is how a working day looks like for Marianne Fennema.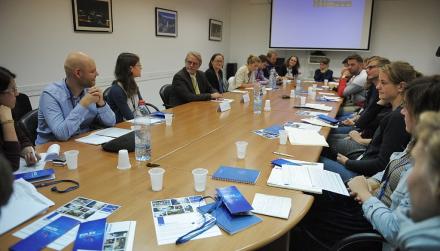 Today, a group of 30 students from Germany visited EULEX as part of their study trip to Kosovo sponsored by the German National Academic Foundation.