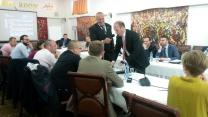 EULEX held a workshop on Enhancing Investigation Techniques for Corruption Cases yesterday in Pristina.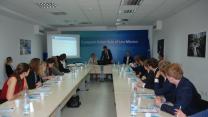 On 07 May 2015, a group of 22 students studying international and European law at the University of Groningen visited EULEX on their study trip in Kosovo.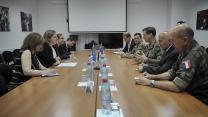 Admiral Mark Ferguson, Commander of Allied Joint Force Command in Naples, visited EULEX Headquarters in Pristina...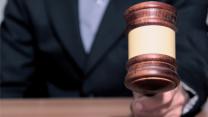 By Gabriele Meucci, Head of Mission, EULEX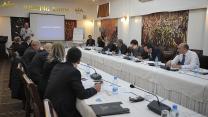 Prosecutors fill a unique role in any judiciary system. Their primary responsibility in the judiciary architecture is to ensure admissible evidence in criminal proceedings in order to present cases to the Courts.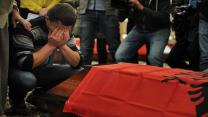 The remains of 21 individuals, handed over this week to their families by the Department of Forensic Medicine (DFM), were buried today.
Video Profile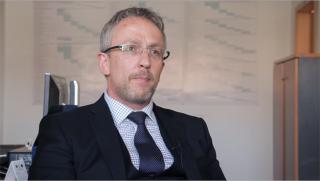 EULEX Deputy head of Strengthening Division, Martin Cunningham, explains his daily work and challenges he faces while doing his job in Kosovo.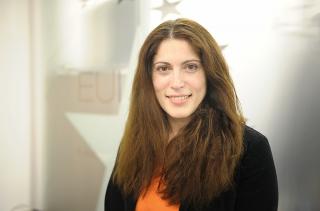 Born and raised in Vienna, Violeta Demaj has never forgotten her Albanian roots. This ultimately brought her back to Kosovo, a birthplace of her father.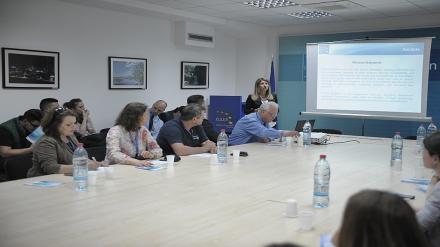 On 16 April 2015, a group of 37 Gymnasium students from Kosovo and Germany visited EULEX HQ. Students were welcomed by EULEX representatives, who gave a short presentation about the Mission and its activities as well as the current political situation in the region.